Summary document of the initiative of the MP for Pontiac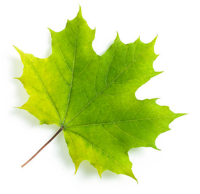 Extreme flooding in British Columbia follows climate induced natural disasters in our own communities. Although Canadians recognize climate change as a threat, fewer communities are prepared for the transition to a low-carbon future. We need to act, but what can be done? The initiative for a green and prosperous Pontiac aims to develop an integrated and collective action plan to address the challenge of our time. In particular, it advocates that local stakeholders develop a coordinated strategy to tackle the simultaneous challenges of climate change, pandemic recovery and the 2050 net-zero goal. A riding-wide strategy can render the challenges ahead more concrete, and empower local communities with the tools they need to transition towards sustainable prosperity. While the challenges we face are great, our communities are strong, resilient and creative. Together we can build a better future!
Strategic Planning for a Federal Riding?
Some might question the premise of developing a strategic framework for a Federal riding? After all, Pontiac is not a jurisdiction; it has no formal powers, no funds to disburse, no responsibilities. The fundamental duty of an MP, however, is to serve their constituents. Obviously, the process for creating this "framework" cannot usurp established jurisdictions. On the contrary, the process outlined here recognizes that local stakeholders hold the key to our future. In a riding that spans more than forty municipalities, however, a Member of Parliament can mobilize local actors to meet the challenge of "net zero emissions"; help them coordinate their policies; and draw on federal, provincial and regional expertise and resources to increase the capacity of remote communities to develop more integrated strategic plans. Consulting with local communities will also empower the MP to advocate for reforms to reduce unnecessary red tape and ensure that public investment stimulates local innovation.
The initiative proposes a three-stage process to develop a strategic "framework" that puts our communities on a pathway towards prosperity. First, riding-wide consultations could unite key regional stakeholders around the risks and opportunities presented by climate change and the 2050 net zero goal. Second, strategic working groups could translate local discussions into concrete proposals. Many innovative projects already exist inside Quebec and across the world stage. The working groups could identify which projects particularly fit the milieu of Pontiac, and how they could best be adapted to local realities. Third, following the consultation period, a riding-wide "green paper" could be commissioned. This document could synthesize the insights gleaned from the working groups in order to create a practical tool kit to empower local leaders to develop an integrated strategy to put their communities on a pathway towards net zero, while also seizing opportunities for growth.
Climate Change is Already Here
Over the past decade, municipal managers have dealt with the corrosive impact of climate change upon local parks, buildings and public infrastructure. As levels of atmospheric carbon intensify, things can only get worse. Wildfires will become more frequent, deadly heat waves will intensify, invasive species such as gypsy moths, blue-green algae and larvae will wreak havoc on local environments. Recurring "storms of the century" will increase property damage and cause catastrophic infrastructure failures like the 2019 flood.
Canada's prosperity is inextricably linked to fossil fuels. After the Second World War, oil replaced coal as the primary source for energy. Cheap oil fueled a post-war economic recovery that expanded a social safety net and universal access to health care, housing and public education. The petro-industrial complex is so deeply embedded in our economy, the fabric of our cities, the machinery of government and our way of life that it is difficult to imagine what the post-carbon future looks like. But Canadians also understand that fossil fuels have damaged the planet's living systems. The concern on so many minds is: how can we decarbonize our economy without sacrificing our prosperity?
The good news is that we stand at the cusp of structural revolution of our economy. Disruptive new technologies will accelerate productivity and might even raise our standard of living in decades to come. What is more, at least 80% of the technologies we need to reach our net zero emissions goal by 2050 already exist. The "green" challenge is, therefore, primarily a political (global, national, regional) and an implementation challenge.
In Quebec communities, various green pilot projects are being deployed and many innovative solutions already exist. For local leaders, strategic planning is familiar territory, although the scale of the current challenge is unique. As masters of local issues, they know their communities intimately and are in the best position to innovate and maximize government funding programs to deliver local milestone projects that accelerate the process of decarbonizing the economy. For rural communities, transitioning our economy to a net zero emissions economy, improving infrastructure resiliency and harnessing advanced technologies will require a coherent vision, a multi-faceted strategy and strong leadership
Local entrepreneurs have shown resilience in the face of a pandemic, but to align their businesses with the post-carbon future will require them to overcome many barriers; accessing skilled workers, deploying new technology and tapping the financial markets to reap the benefits of new methods and materials.
With 2030 representing the likely pivot point where the global economy shifts to a more sustainable model, local actors only have a narrow window. The "winners" will be those that prudently prepare for the transition and invest in new technologies. Although local leaders do not have a crystal ball, many of the trends reshaping the global economy are known. This enables us to forecast that the green economy will revolve around digital technologies, electrification, denser communities, smart town design, more localized production chains and more sustainable forms of agriculture. Pontiac's prosperity hinges on what we do now. Either we align our communities and businesses to future trends, or we risk being left behind.
Ascertaining Threats and Opportunities
The key to emerging as a winner from an economic transition is to align current policies with the trends that will reshape society, the economy and our environment. But history shows that many policy initiatives die upon the shoals of local shores for failing to secure local buy-in. Successful implementation recognizes that local leaders are best placed to identify key risks and opportunities, and respond to emerging threats and opportunities. Developing a strategic framework will allow local leaders to develop more integrated plans to effectively negotiate eight key risks:
Decarbonizing Local Businesses:Adopting cleaner technologies and less intensive methods will be costly and require local entrepreneurs to innovate, tap investment capital, and recruit skilled workers to retool their businesses.
Affordable Housing: Without short-term affordable housing, entrepreneurs in rural communities will struggle to attract workers, expand their operations or revamp their businesses.
Reconciliation: Aboriginal communities face overlapping barriers impeding their acclimation to the post-carbon economy. How can they participate in regional planning and benefit from unique funding streams? How can reconciliation and decarbonization be linked?
Supply Chain Disruption: Rising costs related to the pandemic and structural problems in the supply chain presents risks that could disrupt local strategic plans.
Food Insecurity: Most of our food comes from farms thousands of miles away. Rising prices are a warning sign that this industrial food production system, based on limited arable land and freshwater, that it is vulnerable to climate shocks
Insufficient Capacity: Various federal and provincial regulatory mandates may increase the burden upon small communities and, without more financial resources or capacity, they may have difficulty implementing innovative policies.
Access to Funding: Local homeowners, contractors and municipal governments may have difficulty accessing green transition funding because these programs lack transparency, or the process of applying for these funds is too onerous and complex.
Populist Backlash: Without adequate consultation and sufficiently rigorous retraining programs, environmental policies could suffer a populist backlash
Fortunately, in our riding there are already a thousand points of light; entrepreneurs, visionary public servants, ambitious students and world-class experts who are already finding solutions to the complex problems of the future. We don't need to reinvent the wheel. In fact, there is already an abundance of innovative ideas, programs and policies. One rationale for creating a strategic framework is to bring our best practices and intentions into focus. A strategic framework can provide a road map to illuminate our priorities, to synchronize our investments and to pool our resources for mutual benefit.
An Inclusive Framework
For Pontiac, an inclusive framework is paramount because our riding features many marginalized communities, two indigenous communities, an aging population, many economic sectors tied to the intensive use of fossil fuels, and a disproportionate number of citizens living near the poverty line. Without a concrete plan to offset the high upfront costs of decarbonization, or a coherent policy strategy to adapt local businesses and institutions, climate policies risk amplifying existing disparities. "Green prosperity" represents an umbrella concept necessary to build a durable political consensus. Our strategies to attack climate change and decarbonize the economy will also require policies that address economic precarity and historic injustices. Green prosperity also needs to acknowledge the current context: vulnerability of our infrastructure; ineffective of inter-regional transportation; urban sprawl; labour shortages; a shortage of housing; food insecurity; and the lingering effects of the pandemic on the tourism sector.
As laid out here, a 'strategic framework' for a green and prosperous Pontiac articulates a goal that can unite everyone, while identifying the issues that matter most inside local communities and catalyzing the process of drawing up a road map for a better future. The regional scale is often lost in the Federal system of government, but many of our challenges transcend Pontiac's multiplicity of jurisdictions. Building a green and prosperous Pontiac will require us to protect our watersheds and waterways, ecological restoration, the enhancement and protection of Gatineau Park, introduction of reforestation and carbon capture, and the formulation of an integrated disaster response plan. All of our communities would benefit from an integrated plan to protect our collective patrimony.
The Road Ahead
The initiative for a green and prosperous Pontiac seeks to paint the challenges and opportunities ahead for our citizens, businesses and communities. Our riding contains diverse communities. Representing all constituents, the MP has a unique vantage point on how the ecological, economic and social challenges of the future intersect. The goal of this initiative is to mobilize stakeholders and empower communities to better mitigate risk, seize opportunities for growth, effectively tap provincial and federal financing and collaborate across jurisdictions. Green prosperity represents a concept that we can all rally behind. It underscores our riding-wide commitment that no citizen can be left behind. While the challenges are great, if we work together and pool our strengths, we can reshape our economy to build a prosperous Pontiac for our children.
Need more details? Need the full paper?
Download: Main Paper EN